I'm selling some extras from a project that was parted out.
Items listed elsewhere.
E-mail
Starkravingmags@q.com
, messages through the site don't work for me.
I accept MO or check.
Shipping extra.
Interested in trading for Euro AK mags, or USGI AR mags.
SPF Bishop Valmet M-76 Stock.
This was modified for a Norinco Hunter build. Fits a Galil receiver as pictured. Includes stock pin. $45. SPF
Stock and receiver piece. Receiver piece not available.
Stock was used on lower rifle in pic.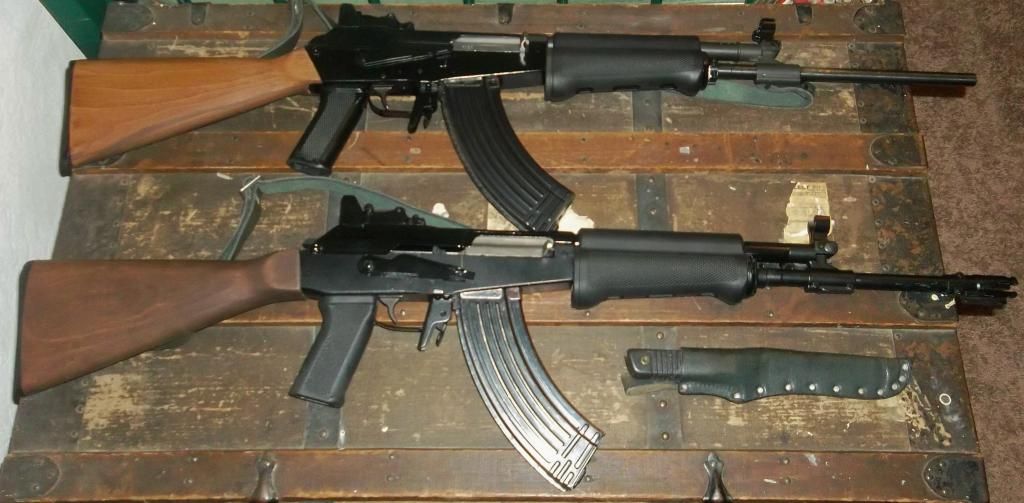 Retainer and pistol grip.
SPF Rear handguard retainer is for a Valmet M-71/78. $30. SPF
PG is very used, very bubbaed. Had some extra holes drilled in it at one point near the bottom, filled with JB weld, sanded, painted, routed, etc. Free with another item.
Valmet M78 flash hider. This was painted at one paint, most of the paint removed. Threads inside are intact. $85.
Thanks for looking.